Get real-time information information to manage your fleet. No matter the size or equipment.
THE RIGHT METRICS
If you are measuring EQUIPMENT UTILIZATION and COST-PER-HOUR, you can make the right decisions on your equipment fleet to improve profitability. With MSP Fleet, you can reduce costs and maximize your return on capital investments.
THE 80/20 RULE
When it comes to the equipment, the 80/20 rule is alive and well. Once you implement MSP Fleet, you'll see first-hand that 80% of your cost issues are a result of 20% of your equipment fleet.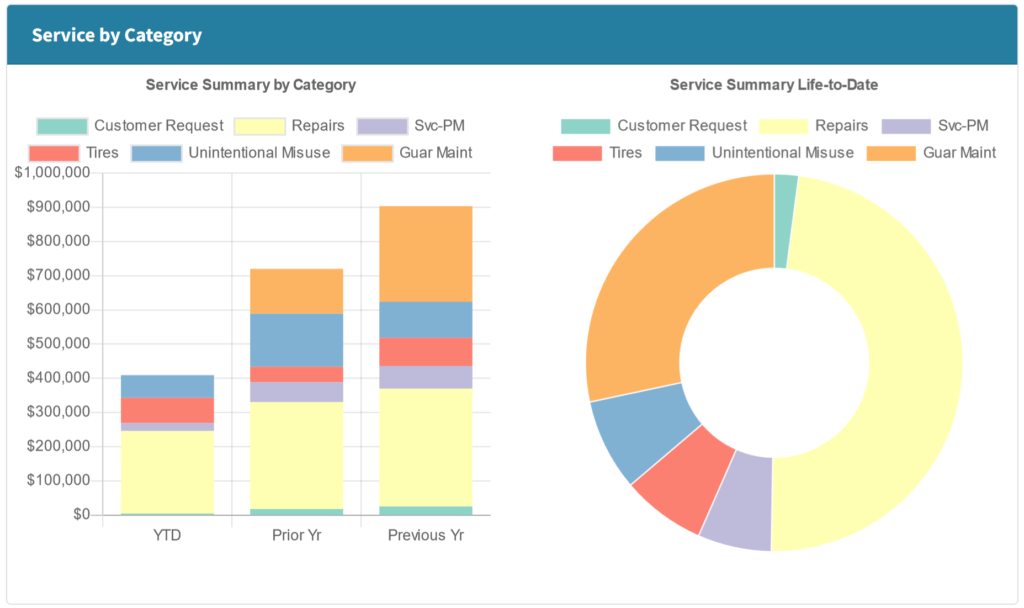 TURN DATA INTO ACTIONABLE INFORMATION
With insightful dashboards and analytics, MSP Fleet provides a real-time view of your fleet assets, costs, and key metrics. Better yet, use MSP Fleet's unique ALERTS feature, let MSP Fleet inform you when something occurs outside the norm. Manage by exception rather than pour through reems of data.